Judge Mr Craig Phillips (Australia)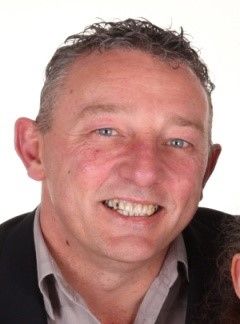 I was born in Melbourne Australia and have never been without a canine companion.
I purchased my first "show dog", a Rottweiler bitch, in the early eighties and have been involved in both the confirmation and obedience rings. I have bred, owned and handled numerous Rottweilers and Bernese Mountain Dogs through to their Australian Champion titles, as well as handling different breeds for other owners/breeders.
My obsession with Bernese began in the mid 1990's and like all Bernese owners, I can never imagine life without one.
In June 2000 I called a meeting of all the Victorian Bernese owners and founded the Bernese Mountain Dog Club of Victoria Inc where I served in the position of President.
I have also served as Vice President of the Utility Dog Club Victoria as well as serving on various other canine club committees and a current member of the Dogsvic Conformation Committee.
I am currently licensed to judge the Utility group at Championship level and the Non-Sporting group at Open Show Level.
I am an ANKC accredited assessor for the Utility group trainee judges and assist in the education of group 6 trainee judges for Dogsvic.
I have had the pleasure of judging for various breed clubs and have also judged the Utility group and group specials for "all breeds" clubs in various states of Australia.
I have been fortunate to have judged the BMDCV speciality show on two occasions.
It is an honour to have been asked to judge the Bernese Mountain Dog club of NSW speciality show and I am looking forward to the appointment.
Craig Phillips